Wash & Wax
Sun, dirt and seagulls combine to ruin the gelcoat finish on your boat. A regular program of rinse, wash & wax keeps the finish clean and bright.
When you arrive to board the boat is clean and ready to go.


---
---
Brightwork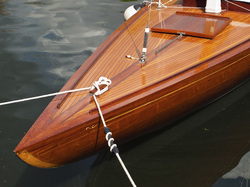 Nothing dresses up your boat like new, glossy varnish on the brightwork. It's easy to keep in Bristol condition if maintained on a regular basis. We can stay on top of it with a regular quarterly, semi-annual or annual program.


---
---
Winch Service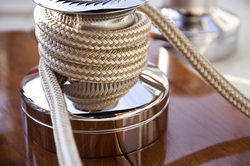 Whether on the race course or on the Bay, a neglected winch can spell trouble. Winch manufacturers recommend clean and lube once a year (twice if you race frequently). Let us handle the dirty work of disassembly, parts replacement, clean and lube.


---
---
General Maintenance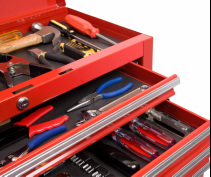 Regular inspection checkups are key to maintaining the many systems on a boat, power or sail. We can set up a monthly or annual program to keep everything in good, safe working order. We'll tackle all those jobs too small for the boatyard, the ones that you just can't seem to find time for. Whether it's updating the rigging, changing engine oil or replacing dock lines–we'll handle it. Our collaboration with mechanics, divers, riggers and other pros expands our ability to get the job done.
---